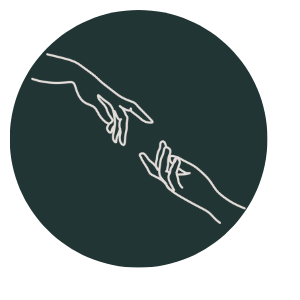 Does This Feel Familiar?
You took the plunge to start a service-based business that allows you to do what you love, design your life how you want, and provide financial security.

You need systems to help define clear policies, contracts and procedures to protect you from financial and interpersonal implications.

You find yourself overworked and burnt out, not knowing where to focus and need help identifying challenges and solutions.
Hi, I'm Kris Chau. Being an entrepreneur may be daunting, stressful, and feel never-ending, but on the flip side, it is also exhilarating, rewarding, and inspiring.I am a small business consultant passionate about helping service-based entrepreneurs get clear on their business goals and organized so they can focus on doing what they love.As a seasoned entrepreneur of twelve years and a speaker and facilitator, I utilize my marketing and operations background while incorporating coaching methods to help other driven small business owners.Let me help you identify the blocks holding you back and streamline processes and implement strategic plans so you can focus on doing what you love. The best views come after the most challenging climb, and you are not alone on this journey. I am your guide.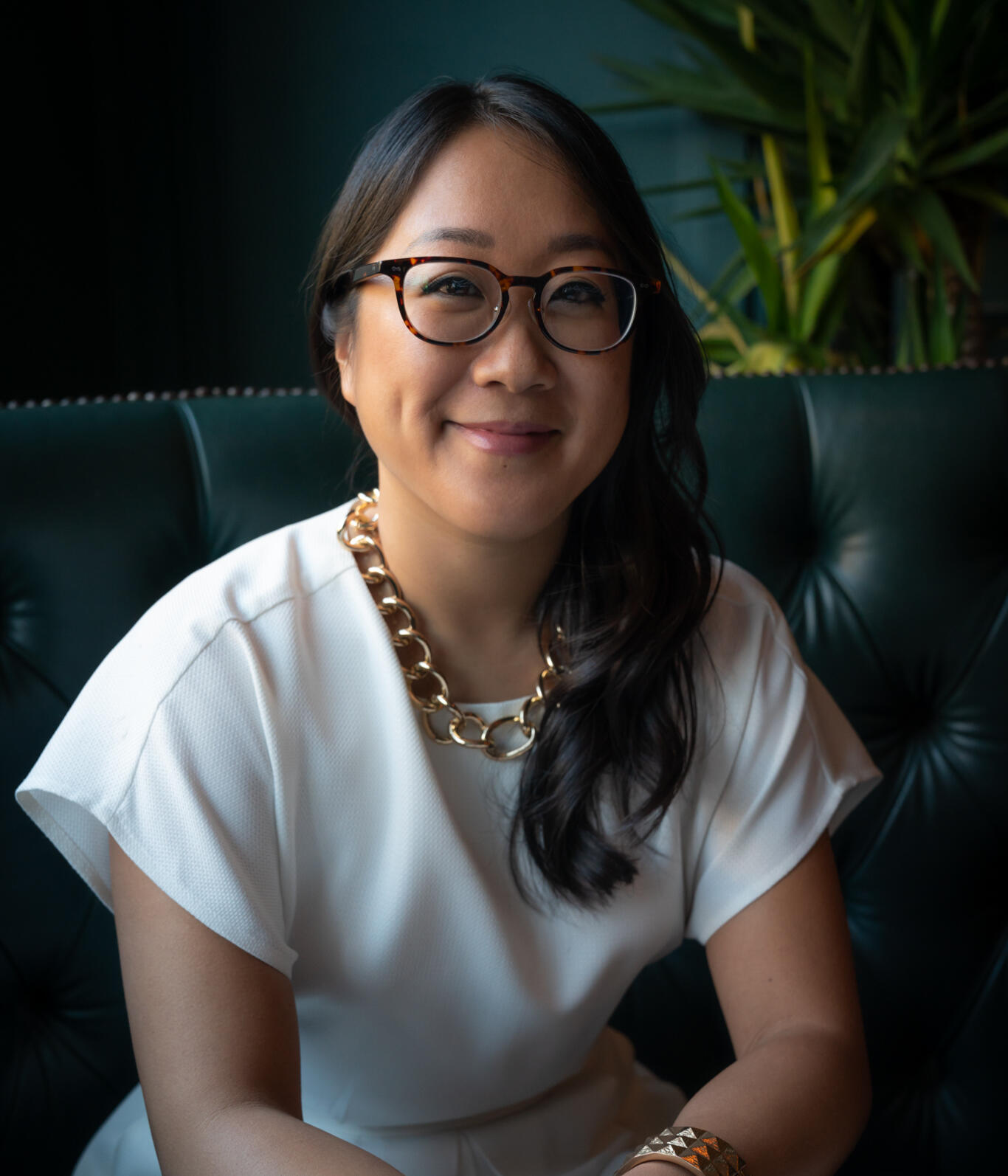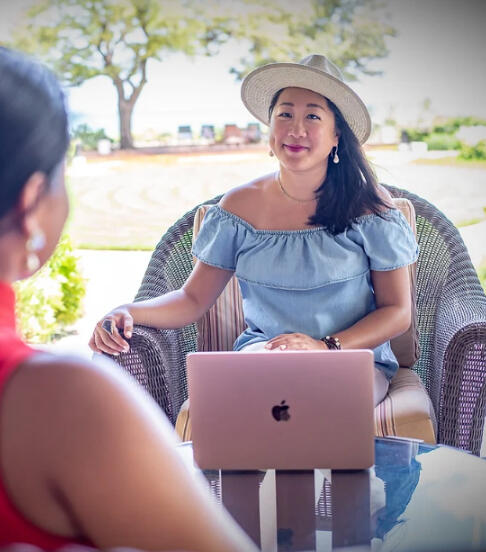 The solutions I offer are collaborative because you, as a service-based entrepreneur, are your brand. This relationship will be rooted in trust and honesty; we must be open-minded to endless possibilities. We will focus on your immediate goals to achieve your dreams and concentrate on the incremental steps to get you there.The beauty of life is that we constantly evolve, and I truly believe we better ourselves by sharing this knowledge with others. Utilizing my marketing, operations and coaching background, I can help you in the areas of:
Processes and procedures

Project management

Budgeting and forecasting

Marketing & communications

Strategic planning and development

Coaching and mentorship
Communicating with Impact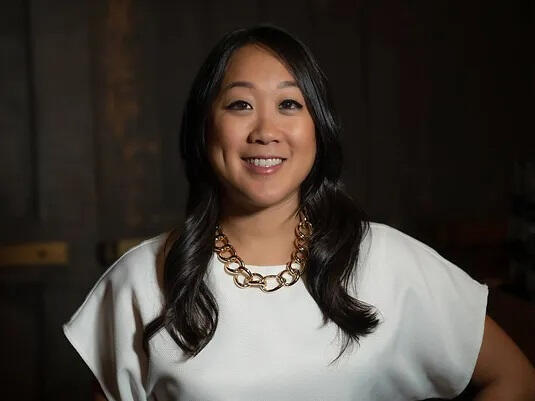 Kris' story of transformation is inspiring, and her sessions are interactive, relatable, and insightful. Whether you want to make a small change, build your resilience, or completely reinvent yourself, Kris will arm you with the tools and strategies to design the life you want and deserve.Audiences will walk away with renewed confidence and clarity with actionable takeaways and lessons. Whether you are looking for Kris to share her keynote or to facilitate your workshop, Kris' charismatic and open nature will enlighten and entertain your audience.
Proud Facilitator For

As a frequent guest speaker on radio and television, Kris Chau has been called on for her expertise as an entrepreneur and perspective as a woman of colour. Her life transition during the pandemic has made her a newsworthy person of interest and she has been interviewed by many media outlets.
"Kris was a great addition to our Cityline panel. She had a natural presence on camera, and her authenticity and willingness to be open was refreshing and resonated with our viewers."Merissa Simonian, Content Producer for Cityline with Tracy Moore
ONLINE PRIVACY POLICY AGREEMENT FOR KRIS CHAU and www.thekrischau.comKris Chau is committed to keeping all personal information collected by those who visit my website and use our online facilities and services accurate, confidential, secure, and private. Our privacy policy has been designed and created to ensure those affiliated with Kris Chau of our commitment and realization of our obligation to meet and exceed most existing privacy standards.Therefore, this Privacy Policy Agreement shall apply to Kris Chau, and thus, it shall govern all data collection and usage thereof. By visiting thekrischau.com, you consent to the following data procedures expressed within this agreement.
It is highly recommended and suggested that you review the privacy policies and statements of any website you use or frequent to better understand how other websites garner, use, and share information collected.This website collects various types of information, such as:*1. Voluntarily provided information, including your name, address, email address, billing and/or credit card information, etc., which may be used when you purchase products and/or services and to deliver the requested services.2. Information is automatically collected when visiting our website, including cookies, third-party tracking technologies and server logs.3. Please rest assured that this site shall only collect the personal information you knowingly and willingly provide through surveys, completed membership forms, and emails. This site intends to use personal information only for the purpose for which it was requested and for any additional uses specifically provided on this site.4.Kris Chau may have the occasion to collect non-personal anonymous demographic information, such as age, gender, household income, political affiliation, race, and religion, as well as the type of browser you are using, IP address, type of operating system, at a later time, that will assist us in providing and maintaining superior quality service.Use of Information CollectedKris Chau may collect and use personal information to assist in the operation of our website and ensure delivery of the services you need and request. At times, we may find it necessary to use personally identifiable information to inform you of other possible products and/or services that may be available from thekrischau.com. Kris Chau may also be in contact with you about completing surveys and/or research questionnaires related to your opinion of current or potential future services that may be offered.Kris Chau does not now, nor will it in the future, sell, rent or lease any of its customer lists and/or names to any third parties.Kris Chau may deem it necessary to follow websites and/or pages their users may frequent to glean what types of services and/or products may be the most popular to customers or the general public.Kris Chau may disclose your personal information without any prior notice to you if required to do so in accordance with applicable laws and/or in a good faith belief that such action is
deemed necessary or required to:1. Remain in conformance with any decrees, laws and/or statutes or to comply with any process which may be served upon Kris Chau and/or its website.
2. Maintain, safeguard and/or preserve all the rights and/or property of Kris Chau.
3. Perform under demanding conditions to safeguard the personal safety of users of thekrischau.com and/or the public.Non-Marketing PurposesKris Chau greatly respects your privacy. We maintain and reserve the right to contact you if needed for non-marketing purposes (such as bug alerts, security breaches, account issues, and/or changes in Kris Chau, products and services). We may use our website, newspapers, or other public means to post a notice in certain circumstances.Children Under the Age of 13Kris Chau does not knowingly collect personal identifiable information from children under the age of thirteen (13) without verifiable parental consent. If it is determined that such information has been inadvertently collected on anyone under the age of thirteen (13), we shall immediately take the necessary steps to ensure that such information is deleted from our system's database. Anyone under the age of thirteen (13) must seek and obtain parent or guardian permission to use this website.Unsubscribe or Opt-Out
All users and/or visitors to our website can discontinue receiving communication from us and/or reserve the right to discontinue receiving communications via email or newsletters. To discontinue or unsubscribe to our website, please send an email that you wish to unsubscribe to support@thekrischau.com. If you wish to unsubscribe or opt-out from any third-party websites, you must go to that specific website to unsubscribe and/or opt out. Kris Chau will continue to adhere to the privacy policy described herein concerning any personal information previously collected.Links to Other Web SitesOur website does contain links to affiliates and other websites. Kris Chau does not claim nor accept responsibility for any privacy policies, practices and/or procedures of other such websites. Therefore, we encourage all users and visitors to be aware when they leave our website and to read each website's privacy statements that collect personally identifiable information. The Privacy Policy Agreement applies only and solely to the information collected by our website.SecurityKris Chau shall endeavor and shall take every precaution to maintain adequate physical, procedural and technical security concerning its offices and information storage facilities to prevent any loss, misuse, unauthorized access, disclosure or modification of the user's personal information under our control.Changes to the Privacy Policy AgreementKris Chau reserves the right to update and/or change the terms of our privacy policy, and as such, we will post those changes to our website so that our users and/or visitors are always aware of the type of information we collect, how it will be used, and under what circumstances, if any, we may disclose such information. If at any point in time Kris Chau decides to make use of any personally identifiable information on file in a manner vastly different from that which was stated when this information was initially collected, the user or users shall be promptly notified by email. Users at that time shall have the option as to whether to permit the use of their information in this separate manner.Acceptance of TermsBy using this website, you accept the terms and conditions stipulated in the Privacy Policy Agreement. If you do not agree with our terms and conditions, you should refrain from further use of our sites. In addition, your continued use of our website after posting any updates or changes to our terms and conditions shall mean that you agree and accept such changes.How to Contact UsIf you have any questions or concerns regarding the Privacy Policy Agreement related to our website, please feel free to contact us at the following email: support@thekrischau.com